Sometimes we find our old Sim Card, but we face the problem of forgetting its number. But this problem has a very simple and easy solution. Today, I will share how to check Zong number and other Mobile Networks without balance. There are many ways to check your mobile number, but the most easiest way is to use a code to check your Sim card number.
How to check Zong number?
Open your Mobile Dailpad and dial *8#.
After dialing this code your Zong Sim card number will be shown on your Mobile Screen.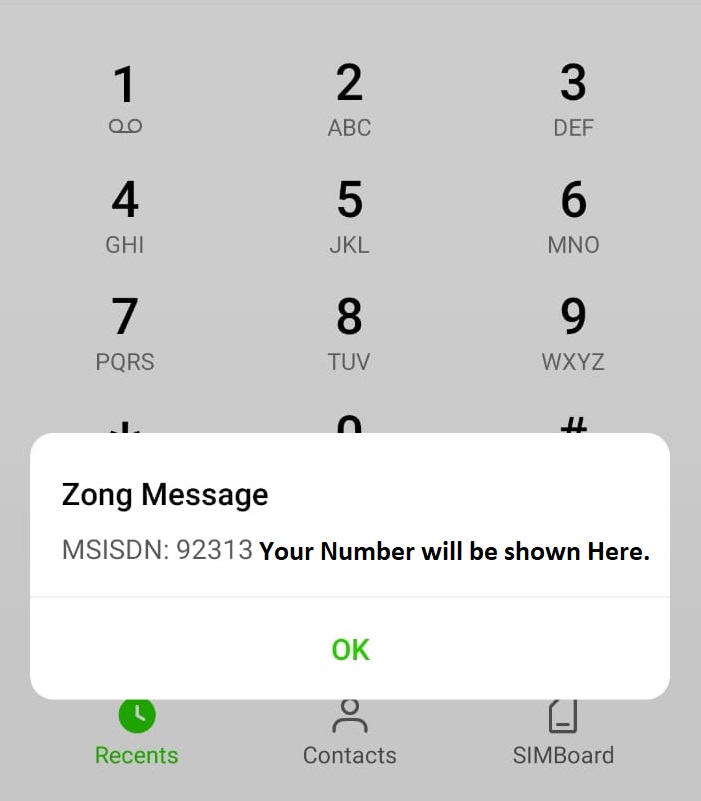 How to Check other Mobile Network Operators' Sim Card Numbers?
First Method
| | | |
| --- | --- | --- |
| Sr No. | Network Name | Code |
| 1 | Zong | *8# |
| 2 | Jazz | *99# |
| 3 | Ufone | *780*3# |
| 4 | Telenor | *8888# |
Here are the Codes of all Mobile Network Operators in Pakistan to check the Sim Card numbers.
Second Method
While you can also check Any Mobile Network Operator Number by writing MNP in your message and sending it to 667. After a few moments, you will receive an SMS consisting of all information like your sim card number, activation date, and Sim owner name. While this method is not free, it will cost you some minor service charges.
You can also check How many Sim cards are registered on your name from Pakistan Telecommunication Authority (PTA) Online System by entering your Valid CNIC Number.